Currently not available online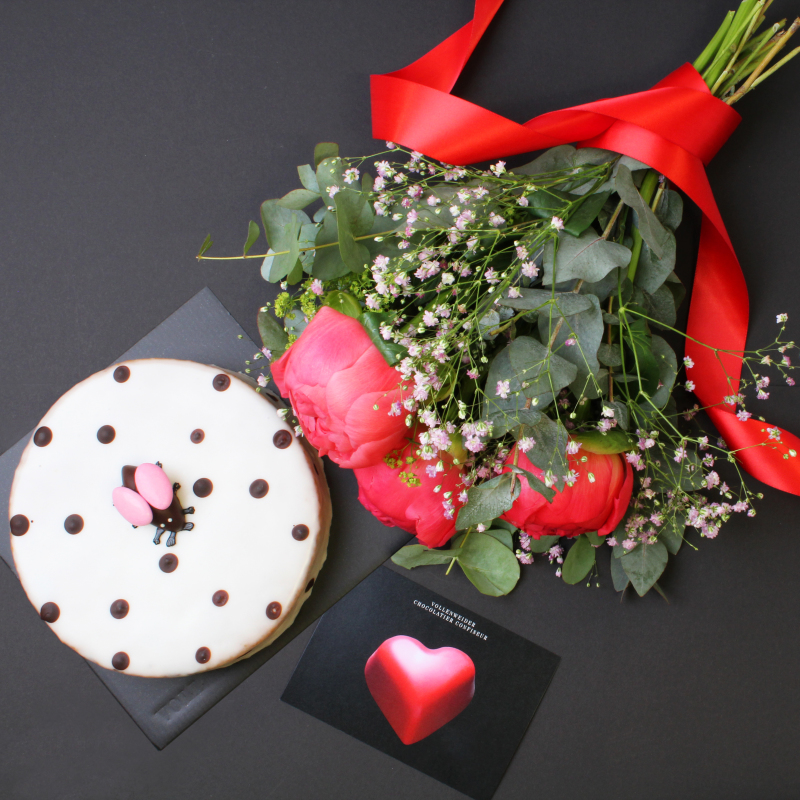 Giraffe Cake w/Maybug+Flowers
Order until 06.05.2021; Delivery/Pick up
Contents
2 Piece
Shelf life
5 Days
Shipping
Only Home Delivery available
Home Delivery
Yes - Zip Code List
Production time
2 Days
Pick Up
Zurich
Winterthur

ø 18 cm  (6 Servings) Mother's Day
For Mother's Day offer the iconic Giraffe Cake from Vollenweider Chocolatier: A delicious, moist almond cake with crunchy, dark chocolate chips. Decorated for Mother's Day, with a classic white glaze, chocolate polka dots, and adorned with our Gianduja Maybug. The cake is accompanied by a beautiful bouquet of peonies from Swizz Green (not identical to picture, colors may vary).
Spoil your Superhero with a cake and a flowers from Vollenweider Chocolatier.
All Vollenweider products are handmade, using the highest quality ingredients, regionally sourced whenever possible.