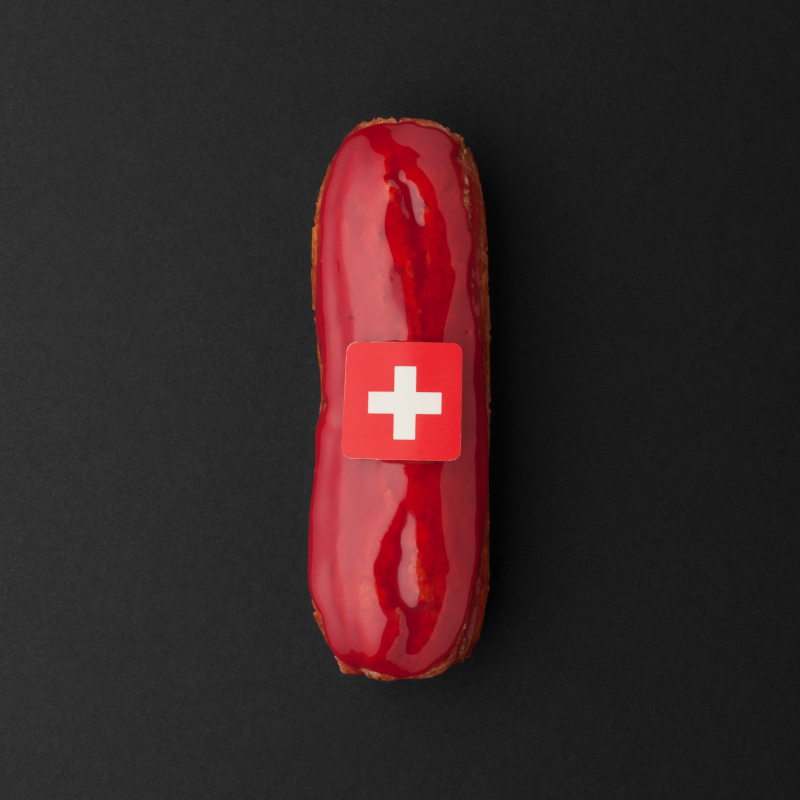 "1st of August" Eclair
Chocolate Eclair
Contents
1 Piece
Shelf life
2 Days
Shipping
Only Home Delivery available
Home Delivery
Yes - Zip Code List
Pick Up
Zurich
Winterthur

For the Swiss National Holiday, only the best will do.
For example, our patriotic Vollenweider chocolate Éclair consisting of an airy choux pastry, filled with rich chocolate cream.
Long live chocolate...and Switzerland! The perfect ending to your 1st of August celebration.
Vollenweider Chocolatier products are all handmade with the best possible regional ingredients.
Product nutrition disclaimer