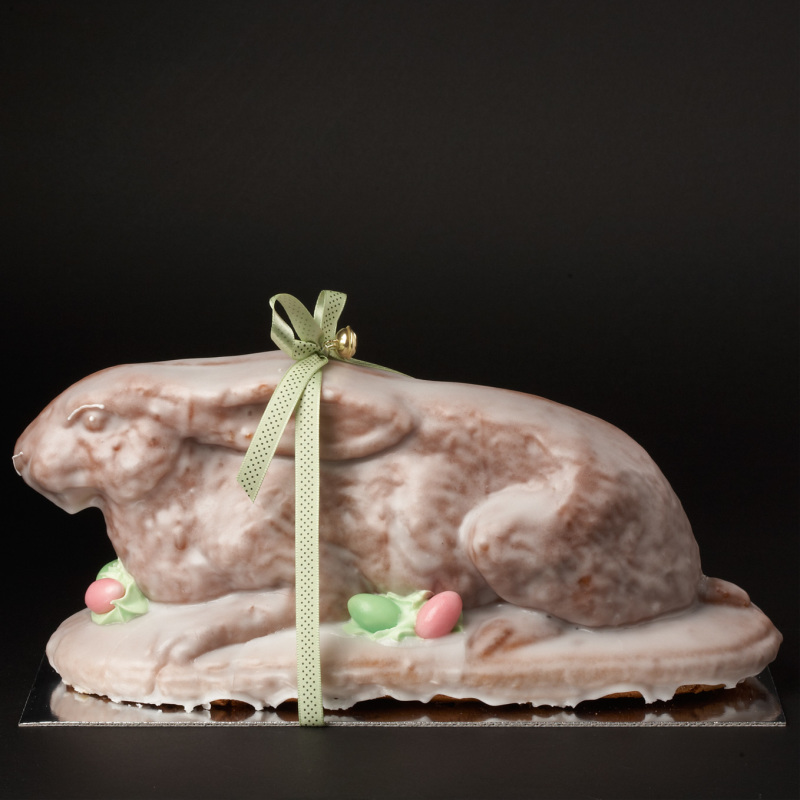 Almond Bunny Cake
Large (10-12 Servings)
Contents
1500 Gram
Shelf life
10 Days
Shipping
Switzerland
Home Delivery
Yes - Zip Code List
Production time
2 Days
Pick Up
Zurich
Winterthur

Vollenweider's Almond Cake Easter Bunnies are a traditional Easter speciality. They are individually handmade with the finest ingredients, using a secret recipe which has been passed down in the Vollenweider family for three generations.
The Bunnies are baked in traditional clay and copper forms, which allows their aroma to gently unfold.
If properly stored, at cool room temperature, these cakes will last up to 10 days.
A true Vollenweider Easter tradition, these Bunnies have been shipped all over Switzerland, (and more recently, internationally), for over 75 years.