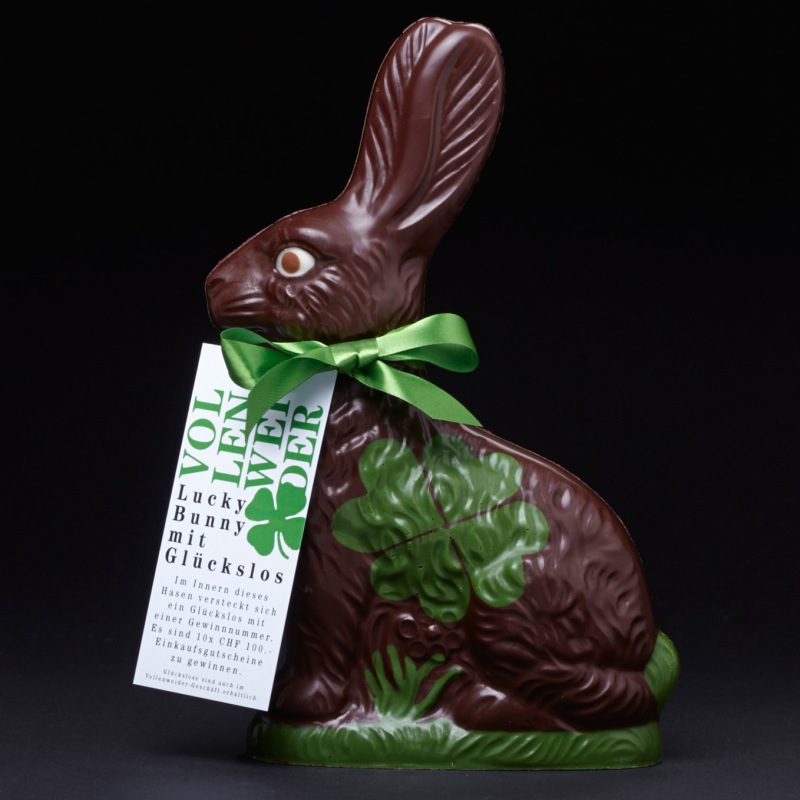 Lucky Bunny
(dark chocolate 65%)
Contents
330 Gram
Shelf life
180 Days
Shipping
Switzerland
Home Delivery
Yes - Zip Code List
Pick Up
Zurich
Winterthur

A Vollenweider Chocolatier delicacy for Easter.

Each Lucky Bunny holds a raffle ticket: The winning prize is one of 10 Vollenweider Gift Certificates (each valued at CHF 100.00).

Vollenweider Easter Bunnies are handmade using the finest organic (milk and dark) chocolate.

Lucky Bunnies are available in white, milk and dark chocolate.