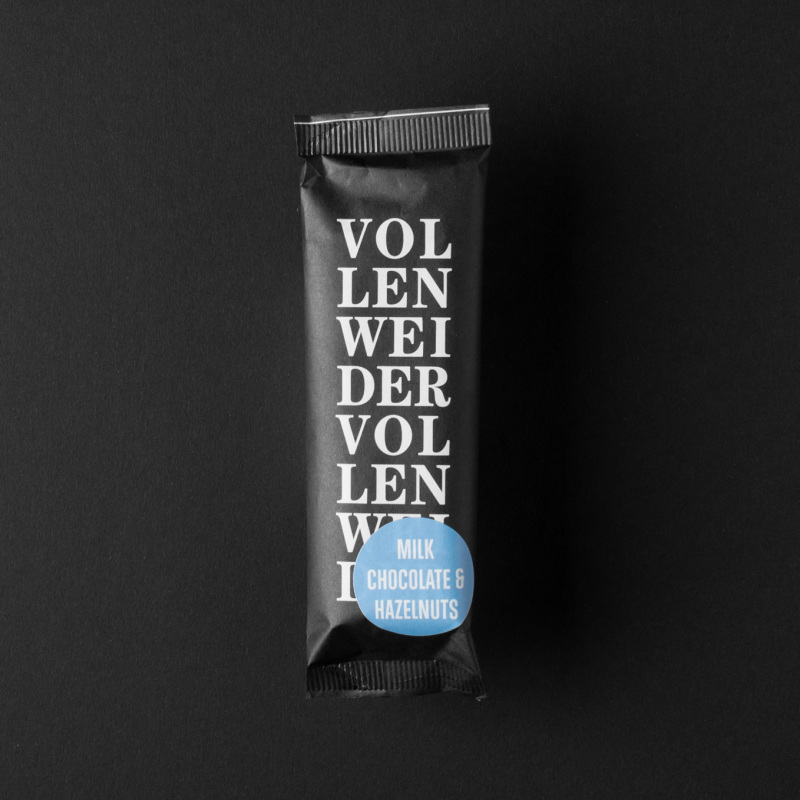 Milk Chocolate Bar
with Caramelized Hazelnuts
Contents
50 Gram
Shelf life
60 Days
Shipping
Switzerland
Home Delivery
Yes - Zip Code List
Pick Up
Zurich
Winterthur

Made with milk chocolate (40% cocoa content) and caramelized hazelnuts.
Vollenweider Chocolatier chocolate bars are freshly made by hand.

Ingredients: Milk chocolate (40% cocoa content) (sugar, cocoa butter, milk powder, cocoa kernels (Dominican Republic, Kallari Ecuador), vanilla, emulsifier (sunflower lecithin), caramelized hazelnuts (hazelnuts, sugar (Swiss), butter (Swiss), water)
Please let us know if you have any allergies or dietary restrictions. We will do our best to advise you (by telephone or email).