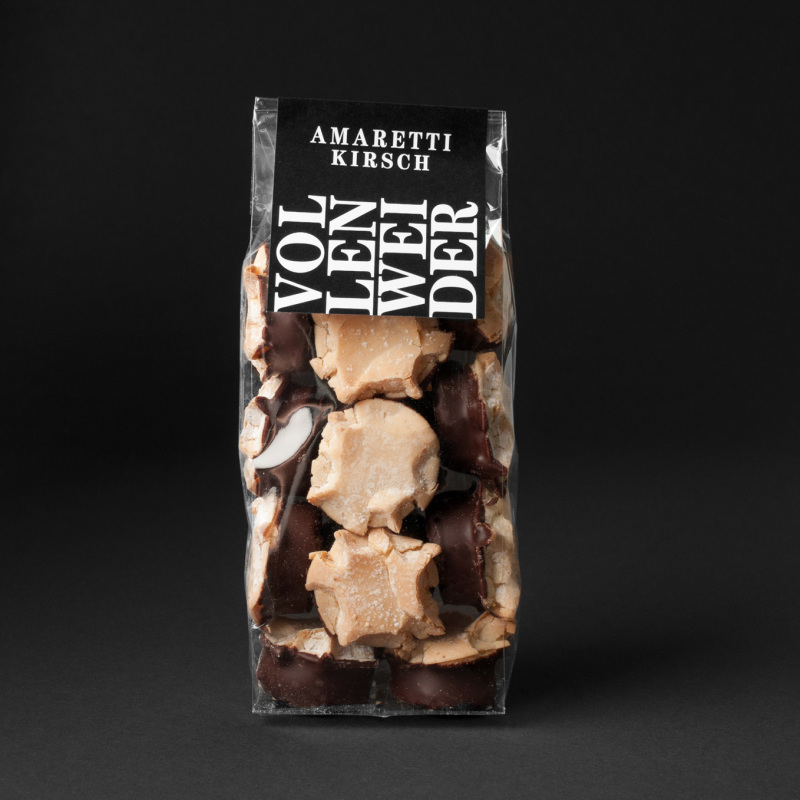 Kirsch Amaretti Cookies
Large
Contents
250 Gram
Shelf life
10 Days
Shipping
Only Home Delivery available
Home Delivery
Yes - Zip Code List
Pick Up
Zurich
Winterthur

Vollenweider Chocolatier Amaretti (large size).

Ingredients: Cocoa, sugar (Swiss), cocoa butter, vanilla, emulsifier (sunflower lecithin), egg whites (Swiss), butter (Swiss), almonds, bitter almonds, water, Kirsch alcohol (40% volume).

Please let us know if you have any allergies or dietary restrictions. We will do our best to advise you (by telephone or email).