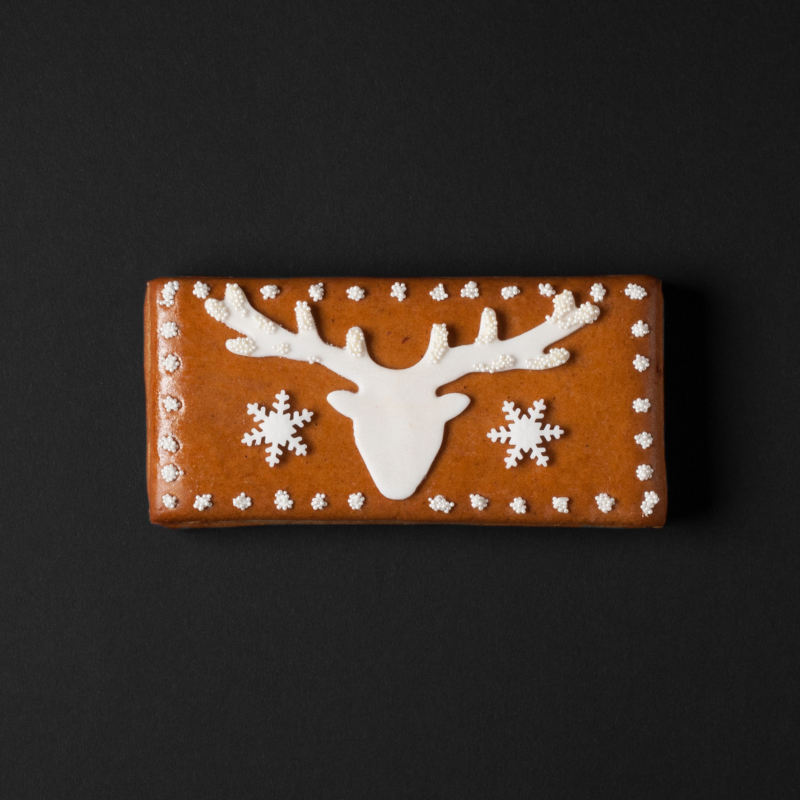 Biber "Deer"
Gingerbread (8x17cm)
Contents
1 Piece
Shelf life
150 Days
Shipping
Switzerland
Home Delivery
Yes - Zip Code List
Pick Up
Zurich
Winterthur

Vollenweider Chocolatier's Biber (Swiss gingerbread with almond filling) is the highlight of the Advent season.
This typical Swiss specialty is a "must" for Advent! Pick one of our beautifully handmade Biber's for your holiday season.
Can be personalized on request.