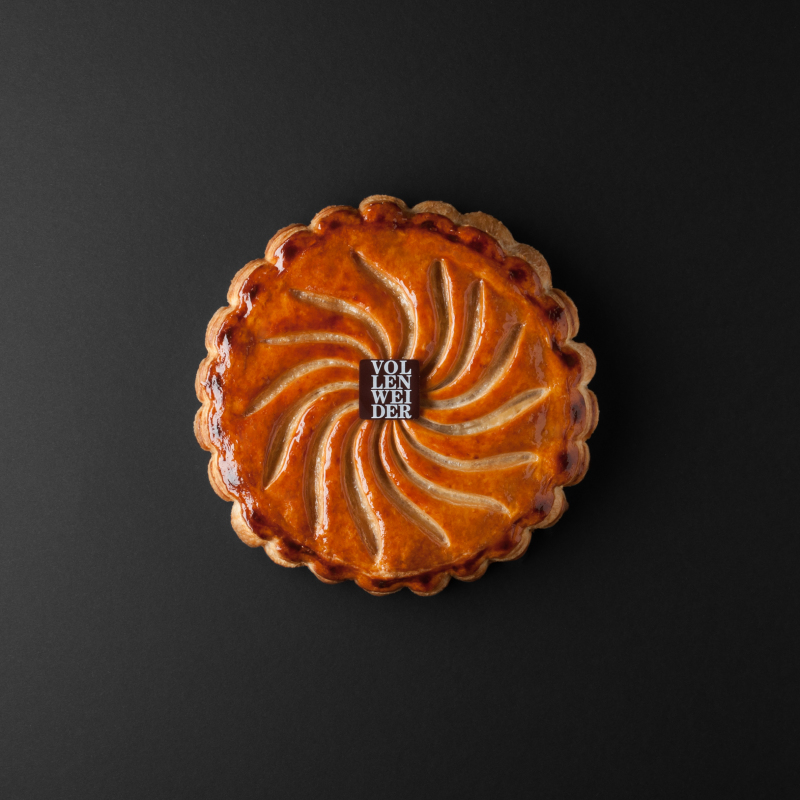 Galette des Rois Traditionnelle
6 servings
Contents
1 Piece
Shelf life
3 Days
Shipping
Switzerland
Home Delivery
Yes - Zip Code List
Pick Up
Zurich
Winterthur

Start the new year off in good taste!

Our classic Galette des Rois is a buttery, flaky crust, filled with a rich almond cream filling (crème frangipane). Perfect for small and big Gourmets, alike.
Each Galette contains a small, ceramic figurine (called a "fêve"). The person who discovers the fêve first, is the king/queen for the day, and gets the wear the paper crown (one comes with each Galette).
Available: 3rd - 30th of January

Reservations are recommended.
Ingredients: Almonds, sugar (CH), butter (CH), wheat flour (CH), vanilla cream (milk (CH), eggs (CH), cornstarch, colorants: E160a, E101, aroma vanilla), potato starch, salt.

May contain traces of all types of nuts and kernels, including but not limited to, hazelnuts and peanuts.