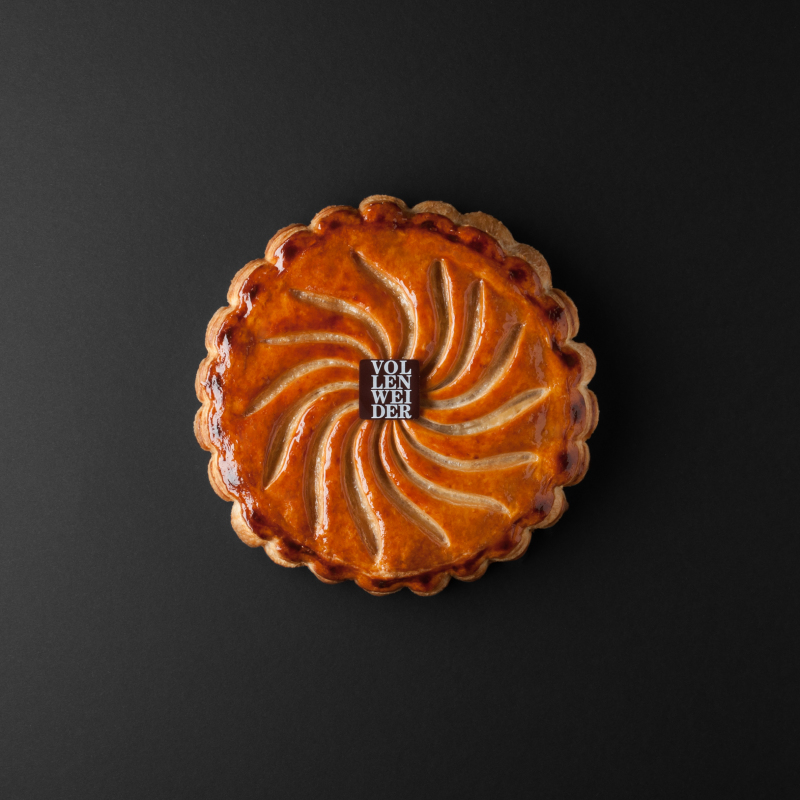 Galette des Rois Traditionnelle
6 servings - 05.01-31.01.2021
Contents
1 Piece
Shelf life
3 Days
Shipping
Switzerland
Home Delivery
Yes - Zip Code List
Pick Up
Zurich
Winterthur

Start 2021 into the new year in the spirit of conviviality and enjoyment. Vollenweider Chocolatier is offering the "Galettes des Rois" as of January.
What is "Galette des Rois" ?
In the French cultural area, this is a gathering of family and friends on the feast of the Three Kings at the beginning of January. Inside the cake ("Galette") is a small porcelain figure baked. The person in whose piece this figurine (called "Fêve") is hidden is named King ("Rois") or Queen of the Day and may wear the crown that comes with it.
The classic Galette des Rois à la frangipane is offered with a delicate almond cream filling.