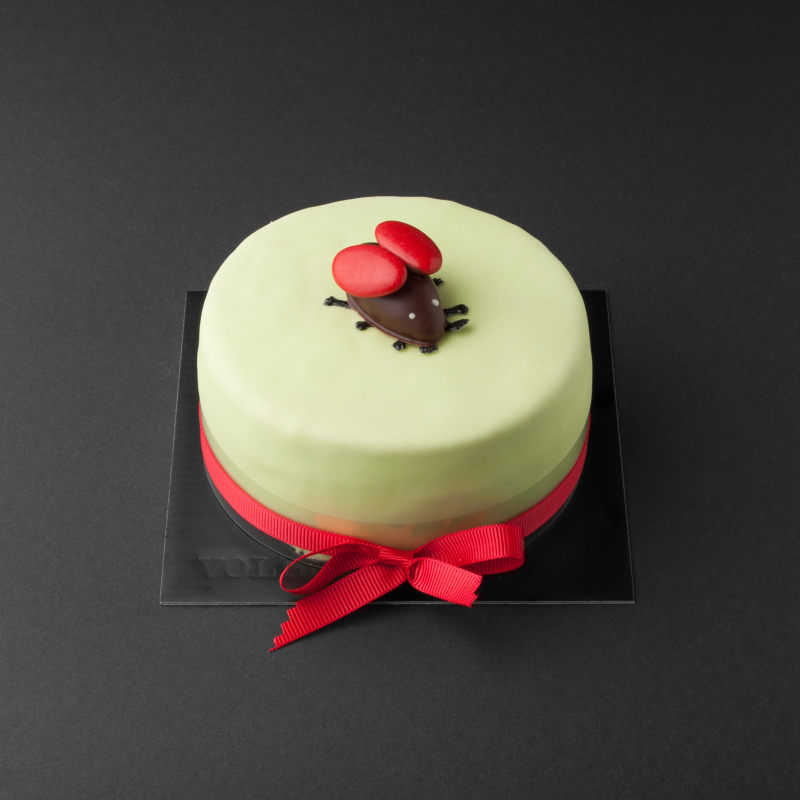 Almond Cake with Lemon Filling, "Maybug"
12cm ø, 3-4 Servings
Contents
1 Piece
Shelf life
5 Days
Shipping
Switzerland
Home Delivery
Yes - Zip Code List
Production time
2 Days
Pick Up
Zurich
Winterthur

Almond cake with lemon filling.
Covered in green fondant with a Gianduja Maybug.
All Vollenweider products are handmade, using the highest quality ingredients, regionally sourced whenever possible.

Please let us know if you have any allergies or dietary restrictions. We will do our best to advise you (by telephone or email).