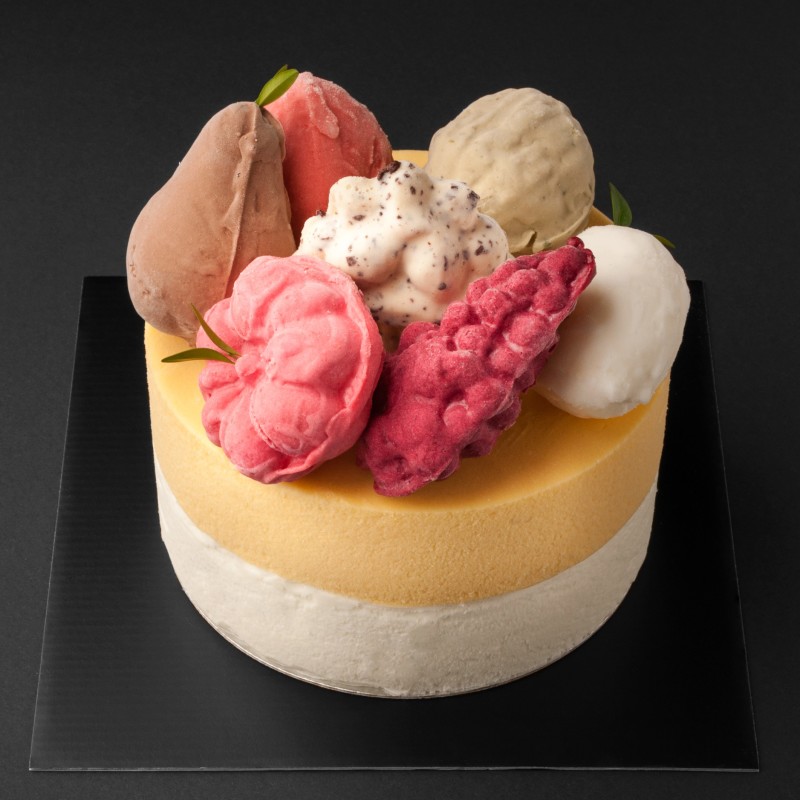 Ice Cream Cake "Summer"
12-14 Servings (Passionsfruit & Joghurt)
Contents
1 Piece
Shelf life
270 Days
Shipping
Only Home Delivery available
Home Delivery
Yes - Zip Code List
Pick Up
Zurich
Winterthur

Vollenweider Chocolatier's Ice Cream Cake "Summer" consists of creamy joghurt ice cream, topped with fruity passionfruit sorbet, and decorated with an array of ice cream "fruit". (12-14 Servings)
A perfect ending to your summer celebration!

Vollenweider Chocolatier products are handmade using the finest possible regional ingredients.